On May 25 , 2014, TEDxCrocetta opens the doors of the fascinating Teatro Gobetti in Turin to an audience eager to learn, share and be at the heart of the Italian and worldwide Cultural Revolution. There will be 8 on-stage speakers who have brought on innovation thanks to the sharing of ideas, which became a cornerstone of their career. TEDxCrocetta – Learn, Share, Innovate will also include the showing of various on topic TED Talks before and after chosen live speakers. The event will include alternating sessions of talks and networking with the following
Agenda
| | |
| --- | --- |
| 2:30 – 3:00 p.m. | Check-in |
| 3:00 – 4:30 p.m. | First part with live speakers and a TED video |
| 4:30 – 5:00 p.m. | Coffee Break |
| 5:00 – 6:00 p.m. | Second part with live speakers and a TED video |
| 6:00 – 6:30 p.m. | Coffee Break |
| 6:30 – 7:30 p.m. | Third part with live speakers and a TED video |
| 7:30 – 8:30 p.m. | Cocktail & Networking |
Book your ticket
The event is free of charge, but admission is limited to those who have reserved a seat. You can reserve a seat from April 25.
Speakers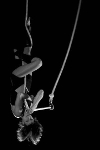 Cristina Geninazzi was born in Como in 1983. She moved first to Brescia where she studied drama and theatre critics and, after few time in Portugal, she went to Milan to attend Arsenale, a physical theatre school based on Lecoq method, where she learned how to work with masks and she came across the world of clownerie. The encounter with circus was, otherwise , accidental and unexpected: it happened during a laboratory in Tuscany where international artists and performers were creating a show dancing, singing and performing circus. Then In the 2008 she decided to attend the famous circus school Flic in Torino where she developed her skills in aerial disciplines and, in particular, in fix trapeze. She performs whit the welsh NoFitState Circus from 2012.
Visit her website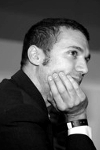 What it gets to be a real Entrepreneur
Farhad Alessandro Mohammadi is an Entrepreneur that is helping Startups in the Go to Market Phase and he is based in Turin. An eccentric education going from Art to Engineering and followed up with Marketing Management and Sales. He has worked as a Commercial Director in Bakeca.it and in Glamoo.com and he setted up a National Sales Force specialized in Online Adv with his old company Publibit Srl. Actually he is deeply involved in his new project "Farahead", a company with a strong focus in helping Startups succeed in the go to market phase
Visit his Website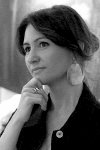 Italy needs a revolution of the media
Giovanna Loccatelli is a freelance Italian journalist based in Cairo. She has written for several newspapers, including The Observer, The Guardian, La Repubblica and La Stampa, and she is the author of 'Twitter e le rivoluzioni' on the role of social networks in the 2011 uprisings in north Africa. She is about to publish a new book on Egyptian society, written in Arabic, with the Egyptian publishing house, Al Arabi.
Visit her Web Site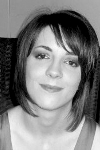 Life's too short NOT to be Italian
Ioanna Merope Ippiotis was born on the Greek island of Lesvos and she moved to the UK when she was 12. Led by a great passion for languages, she completed a degree in Modern Languages (Italian and Spanish) and a Master of Arts in Applied Translation Studies at the University of Manchester and the University of Leeds respectively. After spending her Erasmus year in Perugia and Madrid she joined the Erasmus Committee for the British Council to promote the European studies and working abroad. In 2010 she moved to Milan where she worked as a freelance translator and in-house assistant project manager, and later to Turin to work as a social media copywriter. Currently she works as a translator and editor for La Stampa's Vatican Insider website.
Visit her Web Site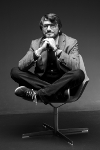 Becoming a car designer has been an Act of Love
Luciano Bove is born in Nocera Inferiore in 1963. At the age of 19 he moves to California and he starts his adventure to become a car designer. In 1989 he got the Bachelor in Human Science in the field of Transportation Design at the Pasadena Art Center College of Design. In 1989 he starts to work at the FIAT Design Center and he builds 12 years of incredible experience ( the Fiat Seicento design&management 1995/98 & Fiat Stilo management 1998/99). In 2000 he moves to France and becomes Senior Design Manager at Renault Technocentre in Guyancourt where he is still working today as R&D Design Manager. In 1991 he starts to teach at Art Center Europe and in italian design schools. Since 2001 he works also as external jury member for final Transportation design exams.
Visit his Web Site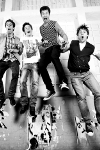 The concept of repetition in psychedelic music through a listening guide
The Maniaxxx are an Italian band from Turin active since 2009. Their work combines garage-surf aquatic groove, noise violence, shamanic psychedelia, syncopated trip-hop rhythm and electronic dub ramblings in the unique explosive music sound. In 2009 they recorded their first demo "Vulgar songs player", and in 2010 they have released the EP Maniaxxx. In the spring of 2012 they took part in Woodu, the musical collaboration that includes some underground bands from Turin. The march of 2012 is marked by release of "Shamanizm", their last work marked by the return to wet and dirty sound as it was in the past.
Visit their Web Site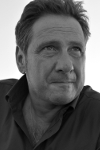 Born by natural disasters (Earth Age Vs. Man Age)
Mario was born in Rome in 1959. When he was young he appreciated a lot both scientific and humanistic issues, but he chose to become a geologist: he graduated in 1984 in structural geology at The Sapienza University of Rome. After that he took a PhD in structural geology and geophysics and he became a young researcher for Italian CNR. His hard work brought him to relax with his passion: mainly lyric poetry and pets, like cats, but they had to be red one. Nowadays he is not only involved in research: he is doing different kind of activities like professor, writer, theatre actor and moreover, TV anchorman on Italian television.
Visit his website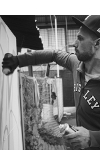 A creative process in real time
Massimo Sirelli was born in 1981 in Catanzaro. During his youth he approached the visual arts through graffiti and street art, in 2003 he graduated at IED of Turin in digital and virtual design and he worked for a few years as a freelancer for prestigious advertising projects of important national and international brands Ferrero, Seven, Fiat, Rai Trade, Bakeca.it, Sorin Biomedica, etc.).. Massimo is Art Director and Founder of Dimomedia - the creative laboratory focused on graphics, communication and multimedia design and his works have been published in important books of graphic design. Since 2008 he is professor of editorial graphics, portfolio and other courses on graphic design and multimedia at Istituto Europeo di Design di Torino.
Visit his Web Site
Organizing team
Bacon ipsum dolor sit amet drumstick kevin tongue spare ribs. Spare ribs tongue sirloin, ham tail swine pork loin pancetta andouille pastrami biltong porchetta. Venison pork frankfurter, flank capicola spare ribs jerky jowl. Frankfurter leberkas sausage, brisket jowl chuck swine. Fatback rump biltong porchetta. Bacon spare ribs fatback, shankle tail ball tip tri-tip strip steak beef ribs leberkas frankfurter corned beef brisket.
---
What is TED?
TED (Technology, Entertainment, Design) is a non-profit organization that has the goal of spreading valuable ideas. Starting as a 4-day conference in California in 1984, TED's "mission" has grown thanks to various efforts.
During the annual TED conference, the world's leading thinkers and doers are invited to present their ideas in presentations that last at max 18 minutes.
Their talks, in the form of TED videos, are being distributed freely through www.ted.com.
Some speakers that have shared during a TED Conference include: Bill Gates, Al Gore, Jane Goodall, Elisabeth Gilbert, Sir Richard Branson, Nanda Nilekani, Philippe Starck, Ngozi Okonjo-Iweala, Isabel Allende and the English Prime Minister Gordon Brown. TED holds two yearly conferences: TED at Long Beach, California and TEDGlobal in Edinburgh, Scotland.
Some of the TED projects include www.ted.com where TEDTalks are archived and daily made available, the new TED Conversations that makes it possible for numerous fans to exchange ideas, and the TED Open Translation Project that brings TED Talks beyond the English-speaking world by offering subtitles, interactive transcripts and the ability for any talk to be translated by volunteers worldwide. The TED Prize is awarded annually to an exceptional individual in order to help provide powerful seed funding for "A Wish to Inspire the World."
The TEDx program gives communities, organizations and individuals the opportunity to organize independently local events and a TED Fellows Program that helps innovators throughout the world take part in TED communities and, with the help of the latter, to extend the impact of their projects and activities. For more information about the new TED conferences, visit the website www.ted.com/registration.
You can follow TED on twitter, twitter.com/tedtalks, or on Facebook, www.facebook.com/TED
What is TEDx?
x=independently organized TED events
In the spirit of ideas worth spreading, TEDx is a program of local, self-organized events that bring people together to share a TED-like experience.
Our event is called TEDxTorino, where x = independently organized TED event. Live speakers and TEDTalks videos combine to spark deep discussion and connection among the participants. The TED Conference provides general guidance for the TEDx program, but individual TEDx events, including ours, are self-organized.